40
Estimated Tons of Paint

Course Contracting is a full service construction company that is equipped to handle any of your commercial or residential needs. Our team of extremely talented professionals can offer you a wide variety of services and we bring many years of experience to every job that we do. Our commitment to our customers is second to none, and the quality of work speaks for itself. We stay on course to ensure that we meet your goals regardless of any obstacle, or implement our own design, the whole time ensuring that you, the customer, is 100% satisfied. Call us today to take the first step towards making your dream a reality.
We have a team of seasoned professionals that have years of combined experience in the construction field. Our customers come to us to get the job done right the first time at a great price. We currently are working side by side with some of the biggest real estate investors in the country and they come to us for one reason, because we are the best at what we do. Our diverse portfolio of both completed residential and commercial projects speaks for itself.
Course Contracting is the premier residential and commercial construction company in the Jacksonville area. We are a full service general contractor and we take great pride in our work. Our commitment to our customers, our fine quality workmanship, attention to detail and reputation for honesty is what sets us miles ahead of our competition. Starting with the initial consultation, the design process, and ending with your finished product, we are committed to our customers every step of the way. Whether you have a commercial property that needs a complete design and rebuild, or a home renovation, we want to be the company you call. Our long-standing relationships with our vendors and suppliers allows for us to quote you the most competitive rates in the region. Combined with our commitment to excellence in what we do, Course provides each and every one of our clients with the best in general construction services.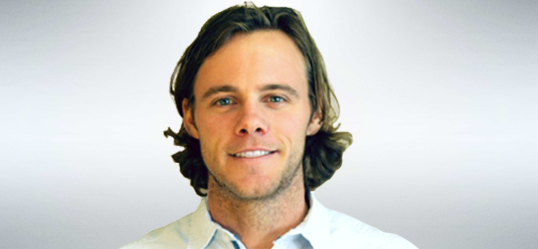 Brian Wilson | CEO/President
Brian Wilson attended the University of North Florida and earned a B.S. in Building Construction Management, where he also patrolled centerfield for the Ospreys Baseball Team. After graduating from UNF, Brian gained valuable experience working with Gilbane Building Company and taking part in the construction of the Jacksonville based FBI Office Building and the UNF Student Wellness Complex. Brian has currently managed 800+ rehabs and over 100M in construction activities throughout his career. He is dedicated to furthering his knowledge with respect to the construction industry as he is a Certified General Contractor in the state of Florida and a LEED accredited professional. Brian handles all of the day to day operations for Course. He is a Fernandina Beach native, however now resides in San Marco with his wife Courtney and two children, Stella and Julian.
---
Would you like to learn more about how we can better serve your needs? Do you have a specific question that you need answered?
Call us at 904-556-9469, or simply fill out the following form below to get in touch!